San Diego's Best Tattoo Shops
Guru tattoo is by far one of the cleanest, well put together shops you will ever enter. Every artist has truly perfected their craft and brings a new style of tattooing to the table. While the Guru shop minimum is on the more expensive side the quality is very much worth it. If you're looking for a large scale piece this is the place to go. Many artists are accepting new clients and would be more than happy to get you in to make your tattoo dreams come true. These artists are craftsmen of their trade though and will tell you if they don't think something will be a good idea in the long run and will work with you to find the perfect forever tattoo. Visit Guru to get the perfect tattoo to match your new fall fashion style.
walk-ins: very rarely have walk in availability
price range: $$$-$$$$
shop min.: $200
featured artists
Contact: nhan@gurutattoo.com
Contact: aaron@gurutattoo.com
Contact:  lorenzo@gurutattoo.com
locations:
Pacific Beach: 1122 Garnet Ave. San Diego CA 92109
Little Italy: 2504 State St. San Diego CA 92101
Full Circle tattoo falls in the heart of South Park with a beautiful shop and great staff. Most notable is the resident artist James Tran known internationally for his fine line anime tattoos as he was a pioneer in the up and coming style. Booking artists here may require a waitlist but the wait is well worth it for the phenomenal art these tattooers are putting out. Full Circle tattoo has taken the upmost of precautions during the Covid-19 pandemic and still requires a mask and is appointment based only.
walk-ins: not during Covid-19
price range: $$-$$$
shop min.: $200
featured artists
Contact: info@fullcircletattoos.com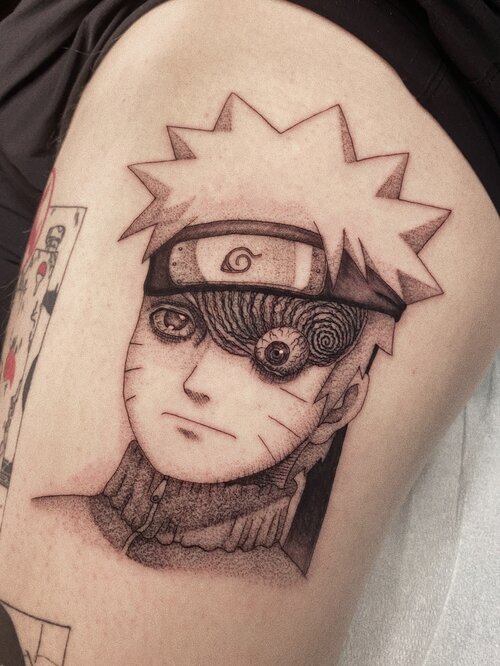 Contact: visualamortattoo@gmail.com
Contact: pete@petevaca.com
location: 2312 30th St. San Diego, CA 92104
Named after the owners dog, Buju Tattoo, is the home of all things cute and colorful. Being female owned and with most resident artists being women this shop has a very friendly welcoming atmosphere. This may be a good tattoo shop for clients looking to get their first tattoo in a safe environment. Many of the artists focus on color work and florals, but Brianna has perfected the style of no outline color tattoos that are gorgeous.
walk-ins: very rarely have walk in availability
price range: $$$-$$$$
shop min.: $200
featured artists:
location:
Bear Cat Tattoo has some truly amazing artists working in their shop. Located in the Little Italy suburb of San Diego this tattoo parlor will definitely have the perfect artist for any tattoo. Boasting one of the only photorealist artists on this list, Isaac Aguila, creates beautiful art that looks like it's about to jump off your skin. Many artists here have long waiting lists but the high quality of tattooing is certainly worth the wait. Jeff Walker brings in art from his adventures at national parks, combining a dot work style with natural elements. And if you're looking for all thing fantasy art, Matt Heinz is your guy!
Walk-ins: Call to inquire
Price Range: $$$-$$$$
Shop Min.: $200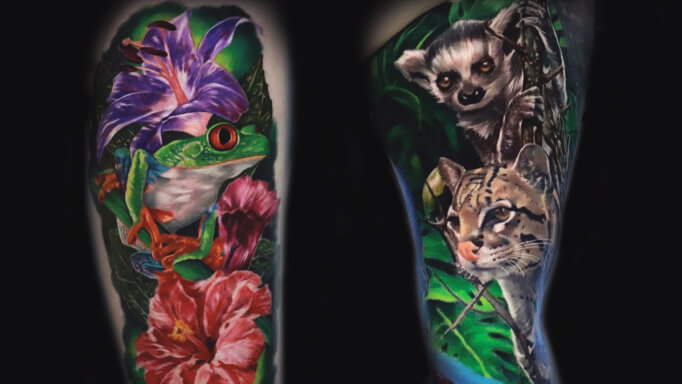 location: 2419 KETTNER BLVD.
SAN DIEGO, CA 92101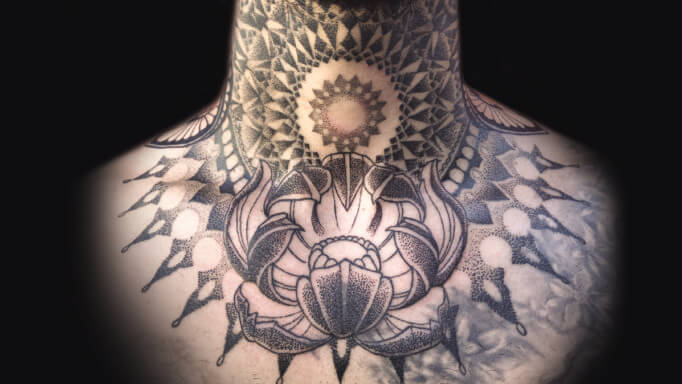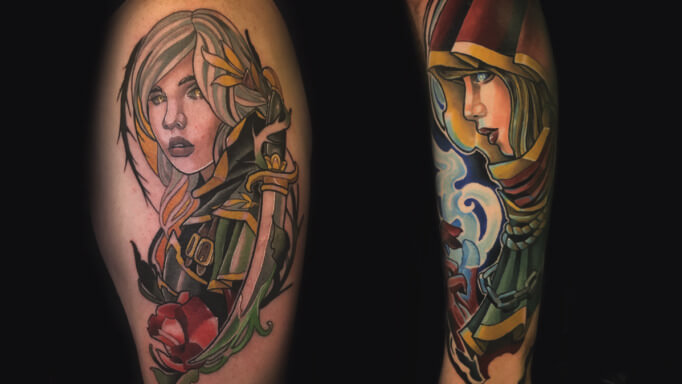 Remington Tattoo located in North Park San Diego has been continually voted one of San Diego's best tattoo parlors. Owner Terry Ribera specializes in large scale full color cover ups. If you have an old tattoo you're looking to get covered Terry is the perfect artist for you! This shop primarily specializes in artists with traditional styles but certain artists also specialize in Japanese( Kristjan Olson) and new school color (Jasmine Worth) tattoos.
walk-ins: Call to inquire
Price range: $$-$$$
Shop Min.: $100
featured artists
Left Hand Black is the shop I would recommend for all things dark and full of gore. Natia has a phenomenal style known for her dark shadow children and clowns. The owner Turk was a previous contestant on the show Ink Master and specializes in full color skulls. Although their talent rounds all the bases with De's fine line fractal design style. Even if you aren't looking to get tattooed Left Hand Black is an art gallery and collection of everything macabre. It's a must see spot in South Park with a quaint coffee shop next door.
walk-ins: yes
price range: $$-$$$
shop min.: $100
featured artists
location: 1947 Fern Street Suite 5,San Diego, CA, 92102,
Tattoo shops in San Diego FAQ
How much does a tattoo cost in san diego?
Tattoos from most San Diego tattoo artists are between $100 to $200 an hour. There are some shops that have lower minimums of $80.
Who is the best tattoo artist in San Diego?
Depending on art style there are many to chose from. Some notable names are Aaron Della Vedova the owner of Guru Tattoo specializing in large color pieces, Bill Canales the owner of Full Circle Tattoo specializing in Japanese dragons, and James Tran who is internationally known for his fine line anime tattoos.
What should I bring with me to my tattoo appointment in San Diego?
San Diego is the home of year round sunshine, so bring a light jacket when walking into an air conditioned tattoo shop. All patrons must be 18+ so bring your ID.
How should I pay for my tattoo in San Diego?
Many artists prefer payment in cash, but most accept all forms of payment including venmo. Double check with your tattoo artist or the shop to know what forms of electronic payment they accept.